FAQ - Shipping
Can you ship to multiple addresses from one single order?
Unfortunately, no. For each separate shipping address you want to ship to, a new order has to be placed.
Will my posters come in a tube or in a flat box?
Unless you add a flat box option ($5 extra), smaller orders consisting of less than 25 posters are shipped in a sturdy cardboard tube. Larger orders of 25 or more posters will be shipped in a sturdy cardboard flat box.
What are the Standard shipping times?
Please see our Shipping Information page for standard transit times for Ground Shipping.
How much is shipping?
Shipping amounts are calculated as real time rates through UPS. After you have at least one item added to your cart, you can get a shipping quote by inputting your ZIP code at the bottom of the Cart page.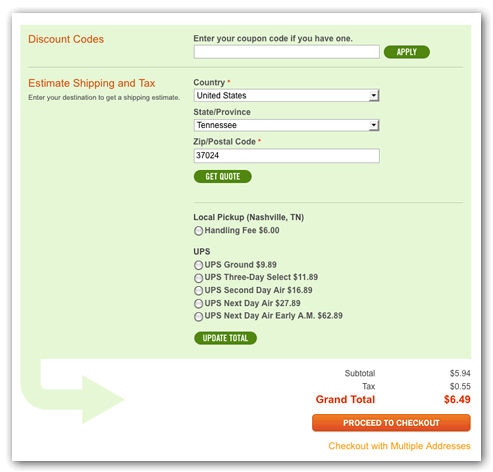 What if I need to change my shipping method?
If you need to change your shipping method, you'll need to contact us immediately so that we can make the changes. Please note that you will be responsible for any additional charges.
What if I want to pick my package up locally?
To pick up your order at our Nashville, TN facility, just select "Local Pickup" on the shipping options while checking out.
Where can I find my tracking information?
There are two methods to find your order information:
Login to your account. Click this link to get to the login page.
Click here to view your order details and tracking information without loggin in.
What if I need my order done in 24 hours?
We now offer 1-Day Express Production upgrade to your order from our standard 2-3 Day Production Time. You can select one of these options during checkout on the "Shipping Method" step.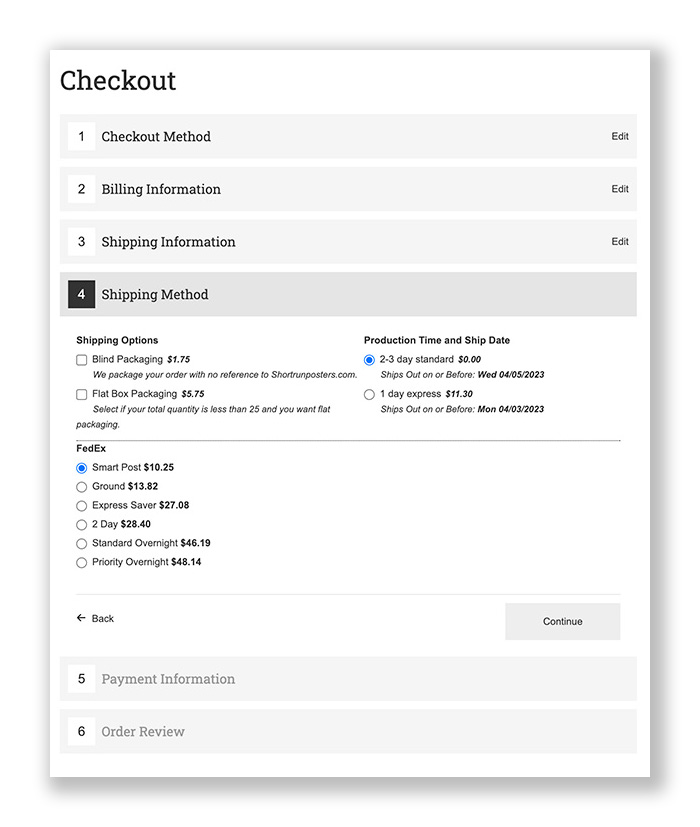 1-Day: Place your order before 10AM CST, and your order ships out the same day. Place after 10AM and your order will be shipped the following business day. Cost is variable and dependent on total order value.
What shipping options do you offer?
We ship all domestic packages with either UPS or USPS, and all international packages are shipped via USPS.