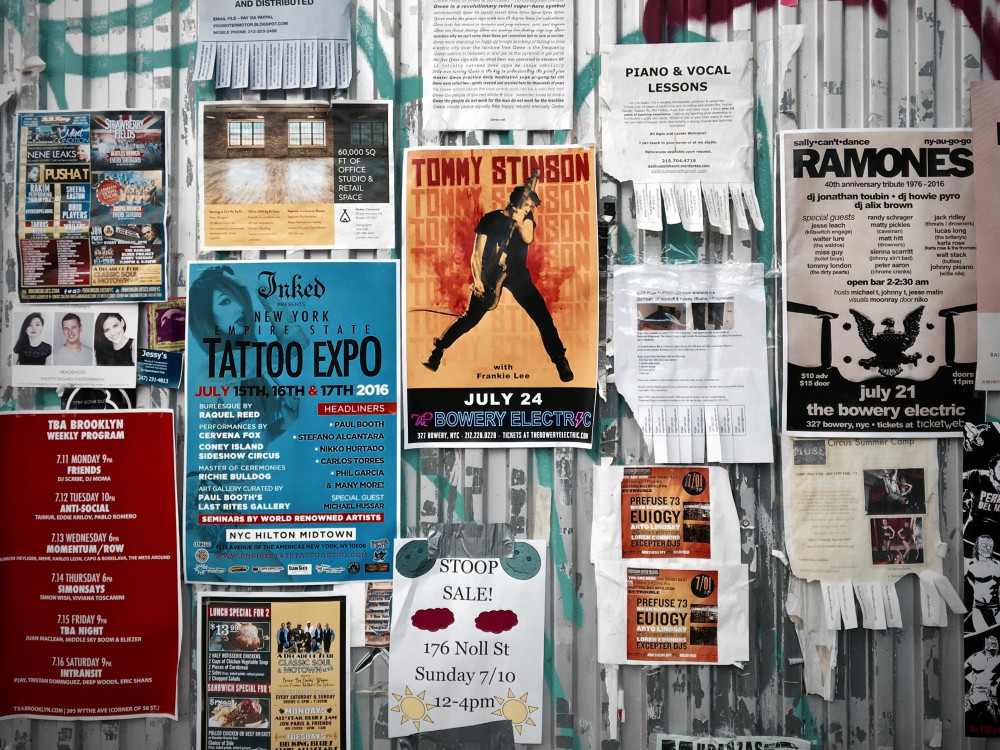 Have you ever spent hours scouring your local stores for the perfect poster, only to come up empty-handed? Or worse, found the perfect design but realized it's out of your budget? Don't worry, you're not alone. But what if we told you there's a better way to get the posters you want, without all the hassle and expense? That's right, we're talking about buying posters online. In this post, we'll show you why online shopping is the smart choice when it comes to finding high-quality posters that fit your needs and budget. From a wider selection of sizes to the convenience of shopping from your couch, we'll give you all the reasons why you should be buying your posters online. So sit back, relax, and get ready to discover the ultimate guide to saving time and money on your poster shopping journey.
Posters are a great way to add personality and style to any room. They can transform a plain wall into a colorful and eye-catching display. However, finding the perfect poster can be a time-consuming and expensive task. With the rise of e-commerce, buying posters online has become an increasingly popular and convenient option.
Convenience
One of the biggest advantages of buying posters online is the convenience factor. Instead of driving around town to different stores, you can easily browse a wide selection of posters from the comfort of your own home. This saves you time and eliminates the frustration of not finding what you're looking for. Online stores offer easy search filters and categories, making it simple to find the perfect poster for your space. You can even shop for posters at any time of the day or night, allowing you to fit it into your schedule when it's most convenient for you.
Wider Selection
Online stores offer a much wider selection of posters than brick-and-mortar stores. They don't have to worry about physical space limitations, so they can showcase a broader range of designs and styles. This gives you more options to choose from, making it easier to find the perfect poster for your home or office. Additionally, many online stores offer exclusive designs that you won't find in local stores.
Customization Options
When you buy a poster in a store, you're limited to the designs and sizes that are available on the shelf. But when you buy posters online, you have the option to customize your poster to fit your exact needs. Many online stores offer the ability to choose the size, material, and framing options for your poster. This allows you to create a personalized poster that perfectly fits your style and space.
Cost-Effectiveness
Buying posters online is also a cost-effective option. Online stores don't have the same overhead costs as brick-and-mortar stores, which means they can offer lower prices on their products. Additionally, many online stores offer discounts and promotions, making it even more affordable to buy posters online. You can also easily compare prices from multiple stores, ensuring that you get the best deal on your posters.
Avoiding Common Pitfalls
While buying posters online offers many advantages, it's important to avoid common pitfalls. One of the biggest concerns when buying posters online is the quality of the poster. To ensure that you're getting a high-quality poster, make sure to read reviews from other customers and check the store's return policy. It's also important to check the dimensions of the poster and make sure it will fit the space you have in mind.
Another potential issue when buying posters online is shipping time and costs. Make sure to check the shipping options and costs before making your purchase. Many online stores offer free shipping for larger orders or for customers who sign up for their email list. You should also make sure to order your posters well in advance of any events or deadlines to allow time for shipping and delivery.
Where to Buy Posters Online
There are many online stores where you can buy posters, but we're a bit biased and for good reason! Shortrunposters.com offers the lowest priced posters at the quality of many high priced competitors. While some places may be charging you $15-20 per 18x24 poster, we can get you a shipped poster for right around $10! That's right, we can print a custom 18x24 poster on high quality paper and ship it to you for around $10!
In conclusion, buying posters online is the smarter choice when it comes to saving time and money. Online shopping offers a wide selection of posters, customization options, and cost-effective prices. It's also a more convenient option, allowing you to shop at any time and from any location. However, it's important to avoid common pitfalls and ensure that you're getting a high-quality poster from a reputable store. With these factors in mind, you can confidently explore the vast world of online poster shopping and find the perfect design to elevate your home or office decor. So why wait? Start browsing today and discover the endless possibilities of buying posters online.
You can checkout out our selection of posters, mounted posters and framed posters and while your at it, you can take a look at our amazing Trust Pilot Score to ease your worries if you've never ordered from us before.