&nbsp


New to Shortrunposters.com? Take the 'Quick Tour' below to get acquainted with our services in just a few minutes. At the bottom of the page, you'll find some additional links for more specific information.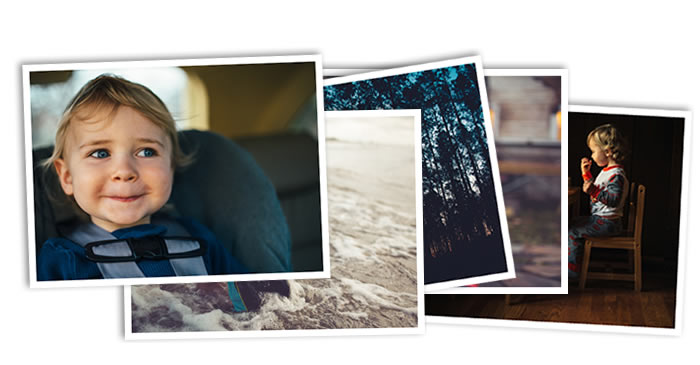 This is an optional step, but highly recommended. By creating an account, you will be able to easily view your order history, track current orders, reorder from past orders store multiple addresses and more! Create an account here.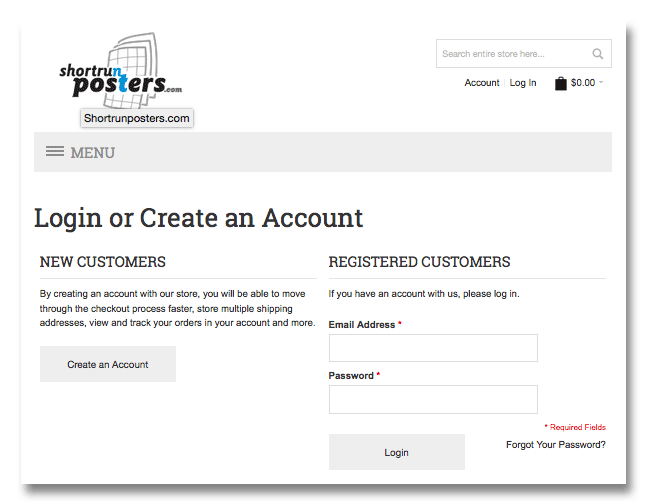 Shortrunposters.com offers 2 sizes of posters - 18 x 24 and 24 x 36. After you choose your size, you will be forwarded to the item details page, where you will need to choose a few options. Click on the links for more info on these options - Poster Branding, Lamination, Mounting.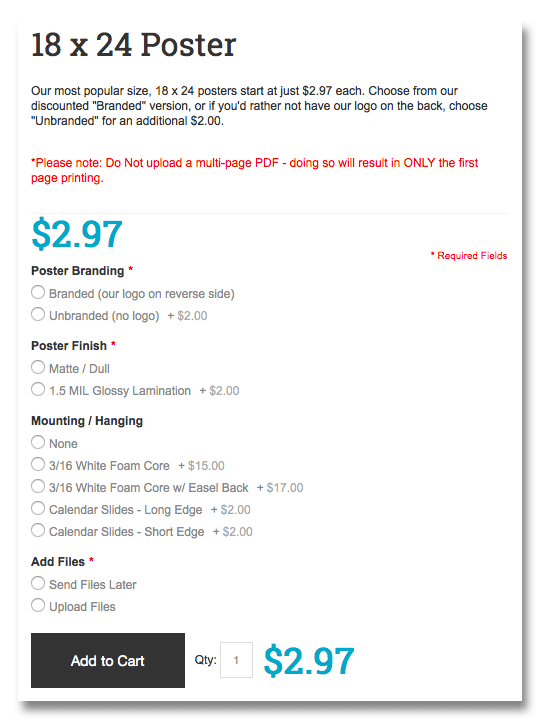 Our integrated upload system will alert you to the resolution of the image that you are uploading. Read more here about file requirements and restrictions. Once your file has been uploaded, just click "Add to Cart".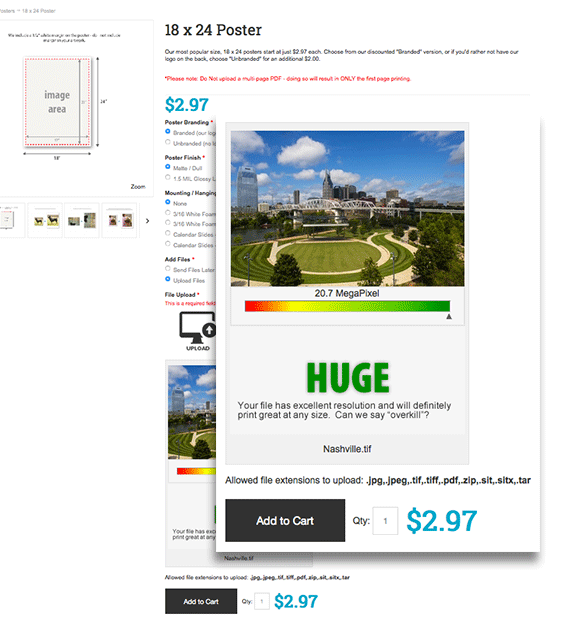 Our standard production time is 5 business days, but we have options for speeding that time up. During checkout, you'll see a list of options, complete with estimated ship date and additional cost. On this page, you can also choose Packaging Options and shipping methods.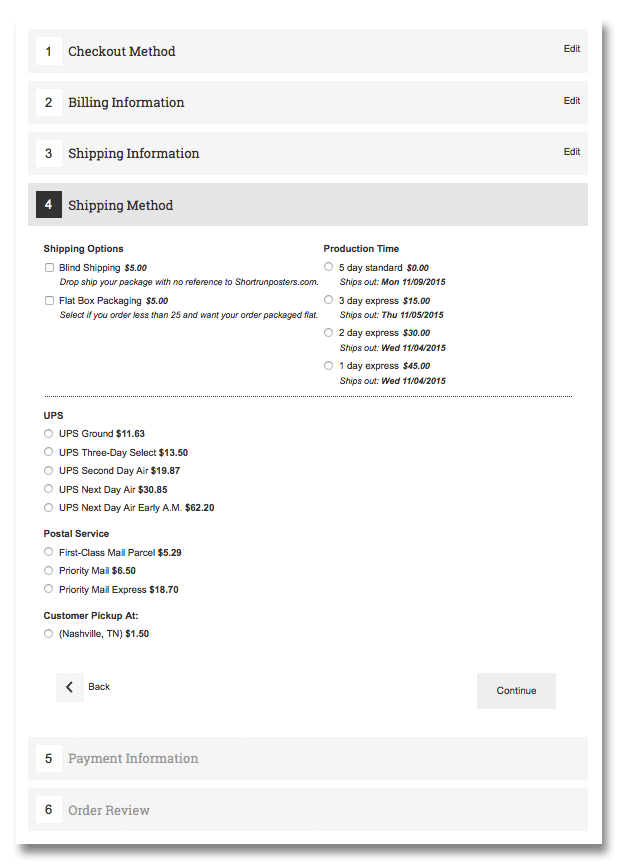 Curious about where your order is? You can check your order status to get up to the minute updates and see when your order is scheduled to ship. Once it ships, you can log into your account to retrieve tracking information. Check your order status here.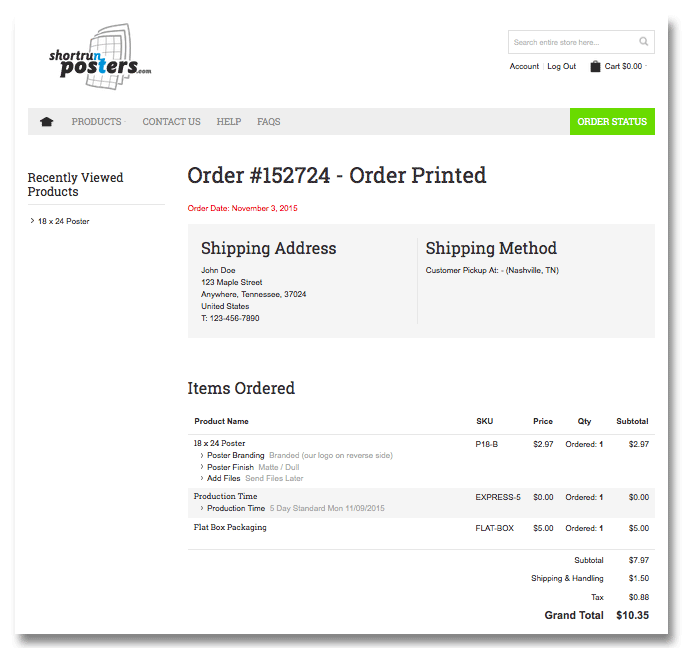 Looking for more information? Check out the links below to learn more.
&nbsp
Areas We Serve
Albany, NY
Ann Arbor, MI
Arlington, VA
Atlanta, GA
Austin, TX
Baltimore, MD
Birmingham, AL
Bloomington, IN
Boston, MA
Boulder, CO
Cedar Rapids, IA
Charleston, SC
Charlotte, NC
Chicago, IL
Cincinnati, OH
Cleveland, OH
Dallas - Ft. Worth, TX
Dayton, OH
Denver, CO
Des Moines, IA
Detroit, MI
Duluth, MN
Evansville, IN
Fresno, CA
Ft. Lauderdale, FL
Ft. Myers - Naples, FL
Ft. Wayne, IN
Grand Rapids, MI
Houston, TX
Indianapolis, IN
Jackson, MS
Jacksonville, FL
Kalamazoo, MI
Kansas City, KS
Los Angeles, CA
Louisville, KY
Madison, WI
Memphis, TN
Miami, FL
Milwaukee, WI
Minneapolis, MN
Nashville, TN
New Orleans, LA
New York City, NY
Newark, NJ
Norfolk, VA
Oklahoma City, OK
FedEx Kinkos NYC
Omaha, NE
Orange County, CA
Orlando, FL
Palm Beach, FL
Phoenix, AZ
Pittsburgh, PA