New to Shortrunposters.com? Take the 'Quick Tour' below to get acquainted with our services in just a few minutes. At the bottom of the page, you'll find some additional links for more specific information.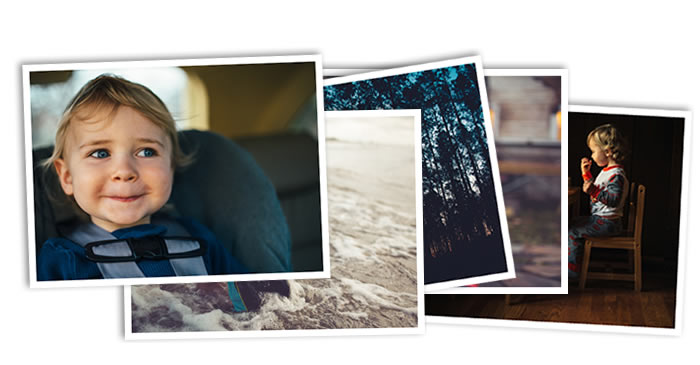 This is an optional step, but highly recommended. By creating an account, you will be able to easily view your order history, track current orders, reorder from past orders store multiple addresses and more! Create an account here.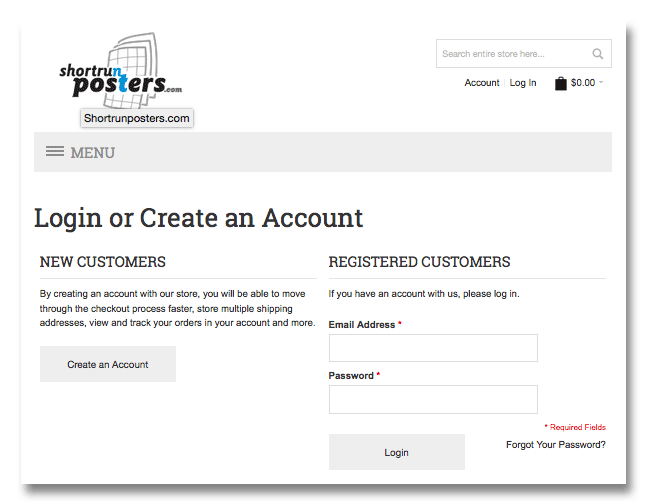 Shortrunposters.com offers 2 sizes of posters - 18 x 24 and 24 x 36. After you choose your size, you will be forwarded to the item details page, where you will need to choose a few options. Click on the links for more info on these options - Poster Branding, Lamination, Mounting.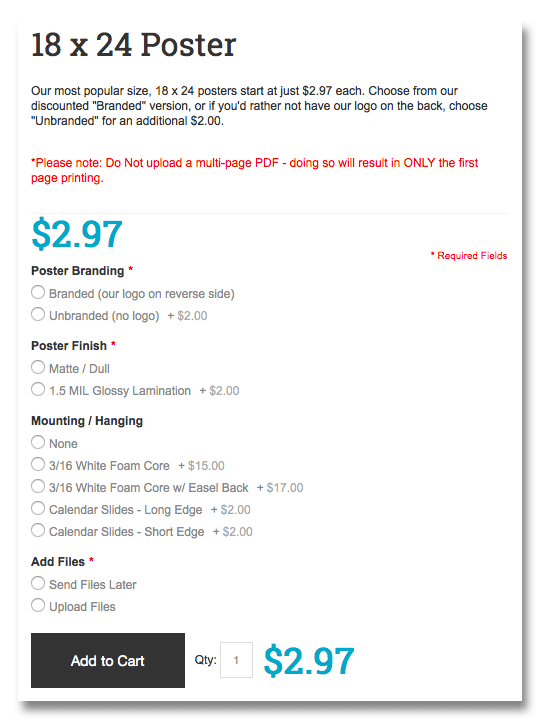 Our integrated upload system will alert you to the resolution of the image that you are uploading. Read more here about file requirements and restrictions. Once your file has been uploaded, just click "Add to Cart".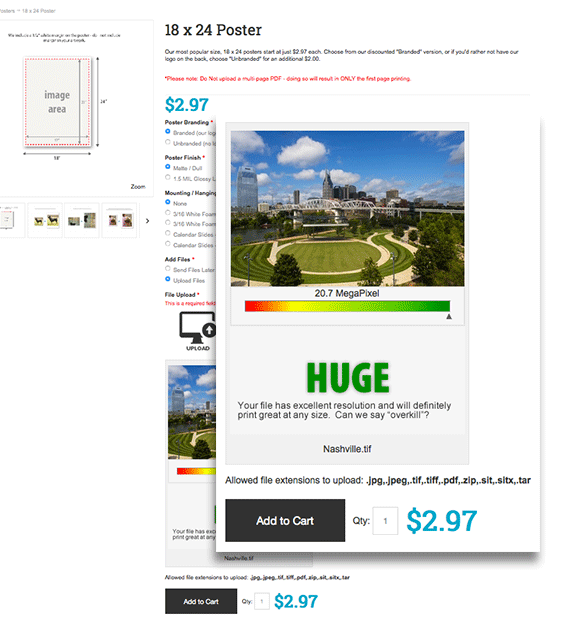 Our standard production time is 5 business days, but we have options for speeding that time up. During checkout, you'll see a list of options, complete with estimated ship date and additional cost. On this page, you can also choose Packaging Options and shipping methods.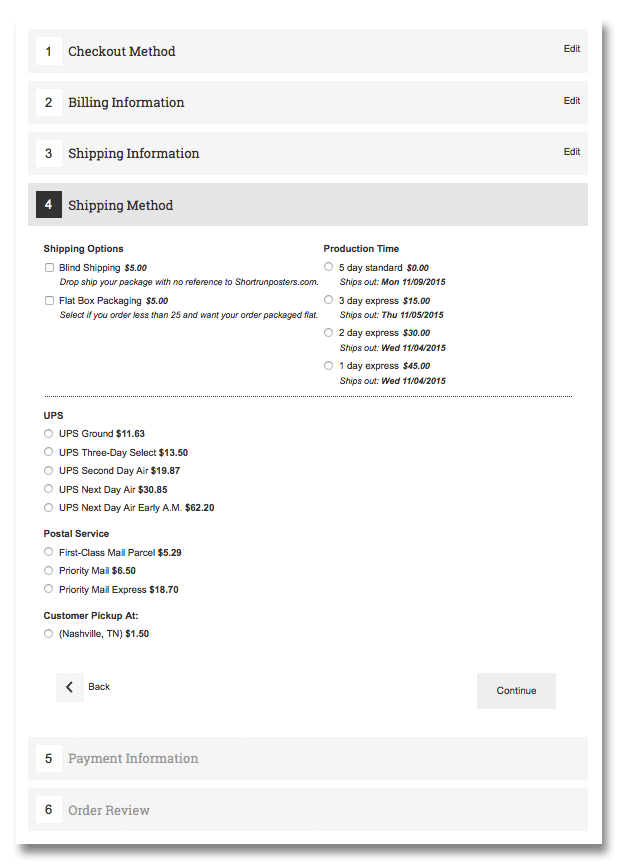 Curious about where your order is? You can check your order status to get up to the minute updates and see when your order is scheduled to ship. Once it ships, you can log into your account to retrieve tracking information. Check your order status here.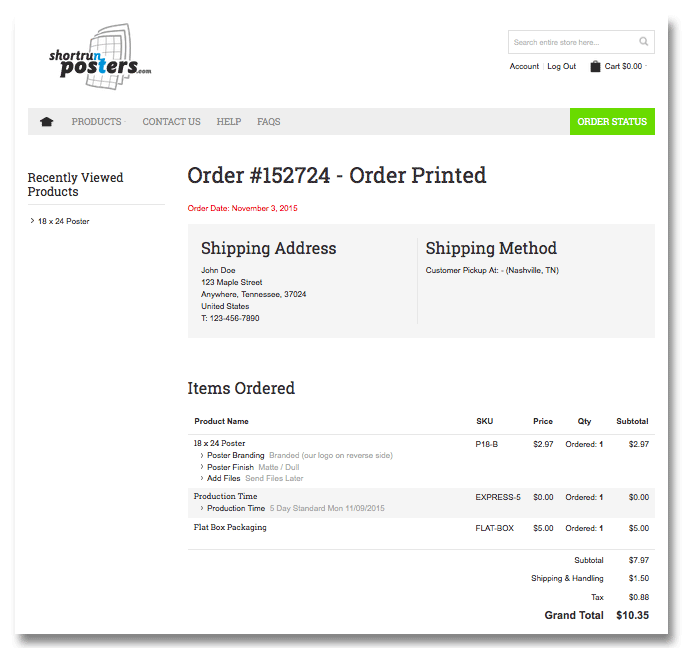 Looking for more information? Check out the links below to learn more.
---
Testimonials
Just received my order and the quality of this product is just off the chart!! I created a custom 18x24 poster for a local high school baseball team, with players and the upcoming schedule, when I presented the order to my client they were just blown away! You just won't find a better quality product...and the price is just unbelievable. Also had a question "after I placed the order", a quick call, a real person picked up the phone and she took care of my question ...thanks Amy!
Ronnie Ryne - Bowling Green, KY
Wow, I'm impressed. 18X24 sounds huge, but doesn't seem that big in my office, which is not all that large and I'm glad I didn't go with a competitor when I feared these would be too large. The posters look great. I opted for glossy which turned out to be laminated not just glossy paper, but does make them much more durable. The only thing better than the appearance is the price and value which is just outstanding.
Mike W. - Sonoma County, California
I wanted a new look for the new year and I am so happy that I ordered my 18 x 24 poster. My poster of trees during the sunset is beautiful! Very professional looking and at a great price! I will use this service again. Thank you.
Linda - Seattle, WA
Read more testimonials from our loyal customers here, or write your own.